Out Of Character
First name/Nickname: Kc/KFC
Habbo name: iKayEffSee
-In Character-
^Walking on the sun - Smash mouth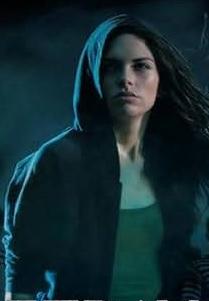 GENERAL
First Name: Ryvre, Pronounced like River.(Changed to Ruby when she joined the Feast.)
Surname: Sync(Unknown what it was before she changed it)
Age: 16
Vampire age(If you're human ignore this): 57
Race: Vampire
Group: Feast
Family members: Dead.
Hometown: Somewhere in New York
Other details(optional): She's good at blending into shadows and such. Also skilled with animals. Has a pet Crow named Vox.
MENTALITY
Sexuality: Straight
Likes: Peace, Blood, Music, Animals, Drugs, Ect.
Dislikes: War, Fighting, Animal Abuse, Ect.
Fears: Dying from drugs, Going Deaf, Dying of Thirst.
Personality: She's one of the more peaceful feast members. She hates wars and fighting, tending to stay out of battles if she can. When she needs to, she is a decent fighter.
Alignment: Evil in a way.
Mental state: Normal
Disabilities/Diseases: None
APPEARANCE
Height: 5'7"
Weight: 110
Eye Color: Red(A purplish-blue color from contacts)
Hair Color: Black
Hair Length: Long
Body Shape: Thin.
Equipment: Throwing knives, Duel Kama, Lighter, Cigarettes.
Tattoos/Piercings: Tattoo of a dove on her right wrist.
Other noticeable features: She's usually smoking a Cigarette. Bitemark on the back of her neck, Hidden by her hair.
HISTORY
Ryvre, Who changed her name to Ruby shortly after joining the feast, Grew up in the Hippie Era. She got mixed up with drugs, though she shook them off as she got older, but Nicotine has stuck with her. During her 16th year of life, she went to Woodstock. A month later, she got changed by a Feast member. She doesn't remember much about that day, But the vampire has long since removed himself as master of her. She isn't extremely high in the Feasts social ladder, but she manages to stay out of the way of those above her, wanting to control her. She changed her name from Ryvre, to Ruby Sync. Some people still call her Ryvre.
Kama: